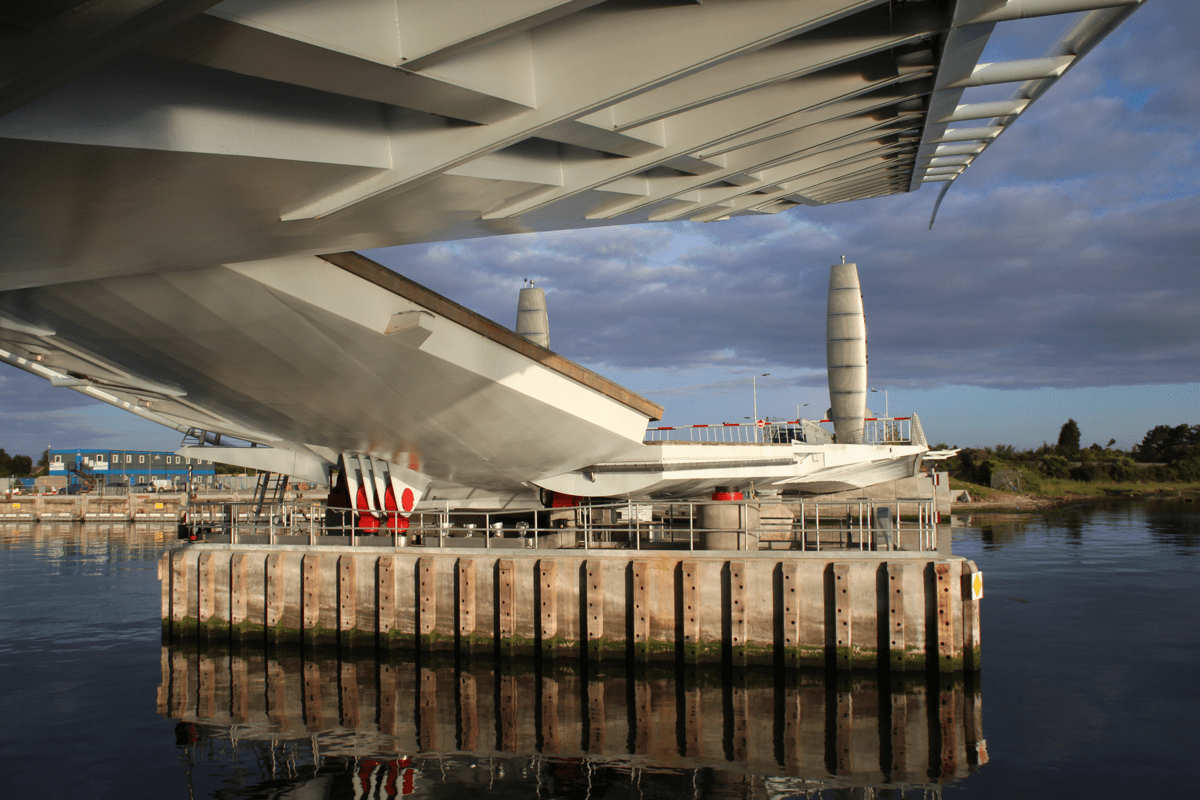 Welcome to Eadon
A hub of innovative engineering design experts and analysts with cross-sector experience and knowledge. If you're creative and motivated in what you do, if you love to work with others but are super focused on achieving your goals, then whichever role you're considering with us, you will fit right in!
Eadon started life as a small team of like-minded engineers with a vision for doing great things in the world of design and mechanical engineering – and our intention is to never lose the ambition and comradery that was, and still is, at the core of our business.
Our vision
Eadon is a small business with big plans – not just in terms of growth, but for our reputation and achievements too.
We love working on challenging and pioneering projects and often stand shoulder-to-shoulder with the big players in our chosen fields of expertise.
Our structure allows us to be agile and creative in the way that we work and the innovative solutions that we propose to our clients, providing our team with a broad range of experience across a variety of businesses and industries.
Our workplace values
We are enthusiastic;

for the engineering work that we do and the robust, innovative solutions we provide to our clients.

We are knowledgeable and love to be challenged;

we thrive on doing the difficult stuff, and with a friendly and supportive team it is highly rewarding.

Our commitment and high standards

are valued by our clients and have earned us a reputation for reliability and delivery that we are proud of.

Collaboration is king;

Our ability to partner with clients and work closely with our peers has enabled our success.

We are creative;

in the way that we approach our work, the solutions that we develop and in our ability to work with clients in a variety of ways.
Why us?
Gain experience across a broad range of industries and project types

Friendly, supportive team providing a great working environment

We support your career development and training

Hybrid working; partly from the office, partly from home
I think Eadon is a great place to be as a graduate. You're given the opportunity to not only find your feet, but also to find out what kind of things you enjoy most, whilst ensuring you have a broad set of skills and experience as a well-rounded engineer. Eadon have helped me recognise my strengths and weaknesses and have ensured that I've been given the opportunity to work on a good balance of different projects for my own development. Eadon's six monthly development reviews are really helpful for this, and I've seen big steps in my career progression in my first three years with the company.

Dan

Graduate Engineer

I have always dreamt about a job like mine. Over the years I have been involved in great projects. One of the projects that I have particularly enjoyed recently is the role of Project Lead for the design of the operating equipment for a movable bridge in Bermuda. It has been amazing to follow this project from the first sketches and to design the mechanical components that will make it move in such a marvellous landscape. Seeing your ideas becoming reality is the most exciting reward for an engineer. To me working at Eadon means working on exciting and challenging projects every day. The chance to work in different sectors, from movable bridges to cranes for the nuclear industry, means I keep gaining experience in many sectors and therefore increasing my capability and knowledge

Consuelo

Senior Engineer Department
Eadon Consulting